Categories
Vegetable tian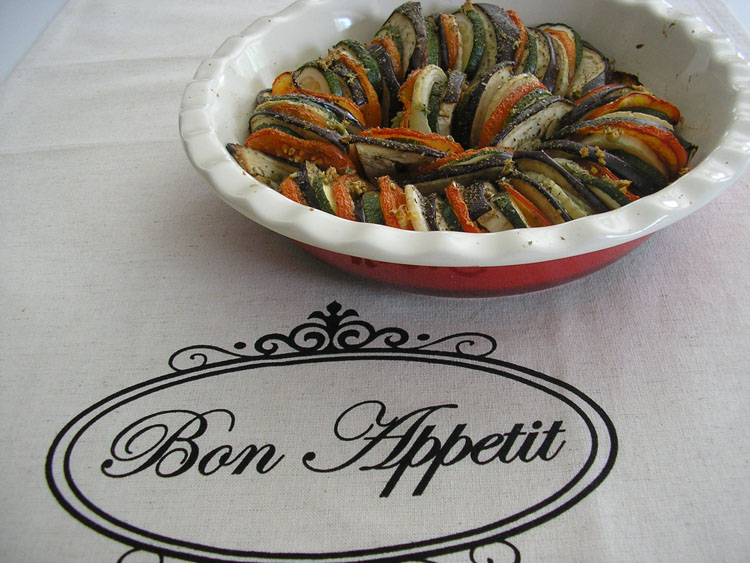 Yield
Number of servings: 8
Serving size: about 1/2 tasse (125 ml)
Ingredients
2-3 small oignons (200 g)
2 zucchini squash (400 g)
2 small eggplants (450 g)
4 italian tomatos (300 g)
2 garlic cloves
2 tsp (10 ml) herbes de Provence
Salt and pepper
2 Tbsp (30 ml) olive oil
Preparation
Preheat oven to 350 ° F.
Slice the vegetables into the same size.
Lightly oil a baking dish, place the vegetables starting with the eggplant, to cover the dish, following with zucchini squash, tomato and onion, until every vegetable is in the dish. Put a little salt and pepper, herbs, garlic and olive oil between each row.
Bake for 1 hour.

If desired, sprinkle with low protein cheese and broil.
Caution : Must add extra protein intake to nutritional value.