Categories
Végé pâté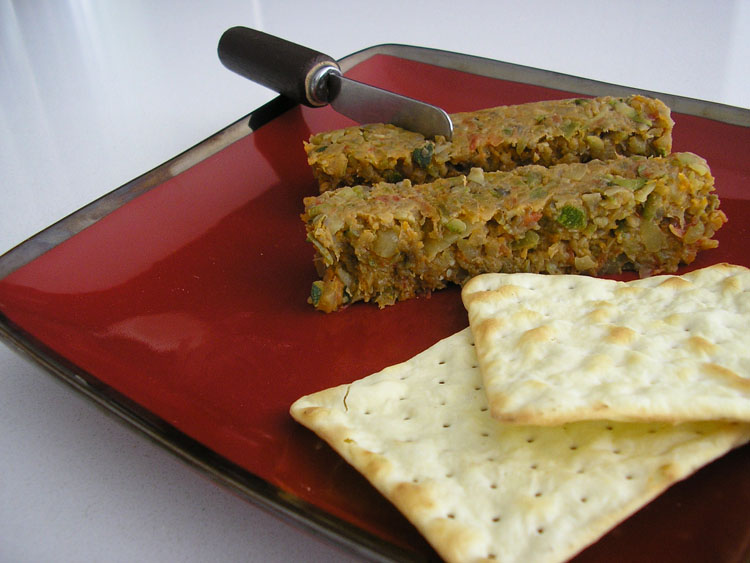 Yield
Number of servings: 8
Serving size: 1/8 of the recipe
Ingredients
1 small onion (75 g)
5 small white mushrooms (75 g)
1 small zucchini squash (150 g)
½ green bell pepper (75 g)
1 peeled and seeded tomato (200 g)
50 g butter (do not use margarine)
Salt and pepper
Preparation
Chop all the vegetables in a food processor.
Heat a frying pan at high intensity. Melt the butter and cook the chopped vegetables for about 10 minutes. The mixture will become dry. The goal is to evaporate water from vegetables.
Place the mixture into 8 ramekins or one larger mold. Cover with plastic wrap and chill completely.
Spread on crackers. Perfect in a sandwich or wrap with vegetables!
Nutritional facts
Energy

63 kcal

Protein

1.1 g

PHE

42 mg

TYR

22 mg

LEU

50 mg

VAL

52 mg

ILE

32 mg

MET

11 mg

LYS

47 mg
Energy

507 kcal

Protein

8.8 g

PHE

334 mg

TYR

176 mg

LEU

398 mg

VAL

415 mg

ILE

258 mg

MET

91 mg

LYS

374 mg
© Genevieve Lafrance 2023