Categories
Cheese sauce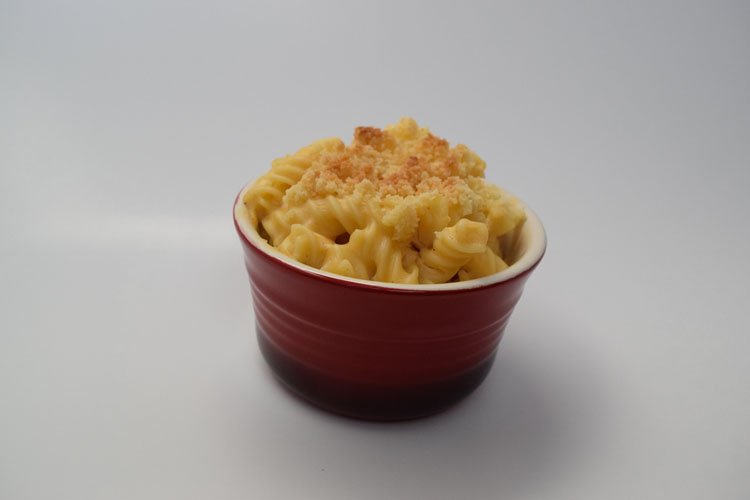 Yield
Number of servings: 1
Serving size: 1 cup
Ingredients
1 Tbsp (15 ml) butter
2 Tbsp (30 ml) Welplan baking mix (1123)
Salt and pepper
1 cup (250 ml) unsweetened almond milk
3 slices of Earth Island Cheddar cheese
Preparation
In a small pan, over low-medium heat, melt the butter.
Add the baking mix. Using a whisk, mix well and cook for about 1 minute.
Gradually add the almond milk and constantly whisk to avoid lumps.
Whisk until the sauce thickens.
Reduce heat. Cut the cheese slices in small pieces. Continue to whisk. The cheese will melt ... just be patient!
Add salt and pepper to taste.
Serve with your favorite pasta!
The sauce heats up quite well, even with the pasta mixed in!
Nutritional facts
Energy

380 kcal

Protein

1.5 g

PHE

77 mg

TYR

34 mg

LEU

107 mg

VAL

62 mg

ILE

53 mg

MET

13 mg

LYS

49 mg
Energy

380 kcal

Protein

1.5 g

PHE

77 mg

TYR

34 mg

LEU

107 mg

VAL

62 mg

ILE

53 mg

MET

13 mg

LYS

49 mg
© Genevieve Lafrance 2023