Categories
Vegetable fritters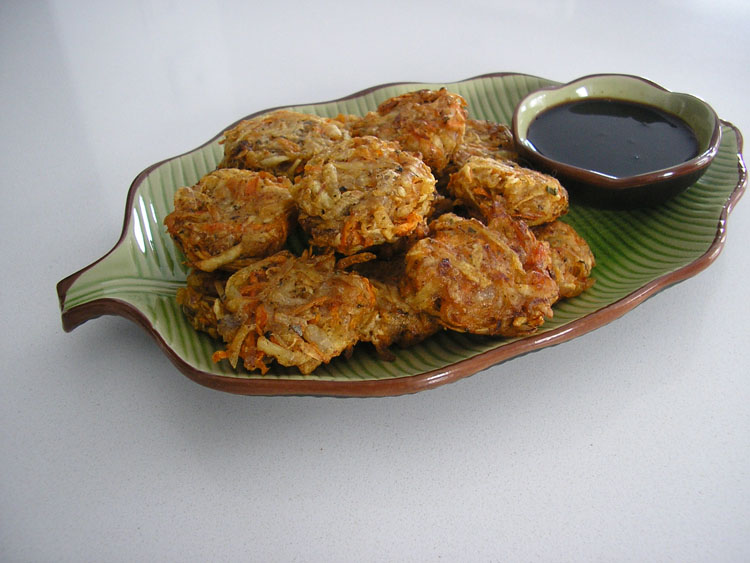 Yield
Number of servings: 16
Serving size: 16 fritters
Ingredients
100 g onions (2 medium size onions) grated
4 cloves of garlic, crushed
75 g carrot (1 medium size) grated
140 g potatoes (2 small) grated
100 g grated celeriac
1 tsp (5 ml) chili powder
1 tsp (5 ml) dried basil
1 tsp (5 ml) dried oregano
1 pinch of smoked paprika
60 g Wel-plan baking mix (1123)
1 pinch of salt

Preparation
Mix all the grated vegetables together. Add the baking mix, spices and mix well.
Form 16 patties of the same size (about 2 tablespoons (30ml) each).
Fry in hot oil for a few minutes on each side and finish or in the oven at 375 F for about 15 minutes, turning halfway through cooking.
When cooked, place on a paper towel to absorb excess oil.

Nutritional facts
Energy

58 kcal

Protein

0.4 g

PHE

16 mg

TYR

10 mg

LEU

22 mg

VAL

19 mg

ILE

15 mg

MET

5 mg

LYS

23 mg
Energy

920 kcal

Protein

6.7 g

PHE

249 mg

TYR

155 mg

LEU

349 mg

VAL

306 mg

ILE

234 mg

MET

87 mg

LYS

364 mg
© Genevieve Lafrance 2023