Categories
Car''hot''-dog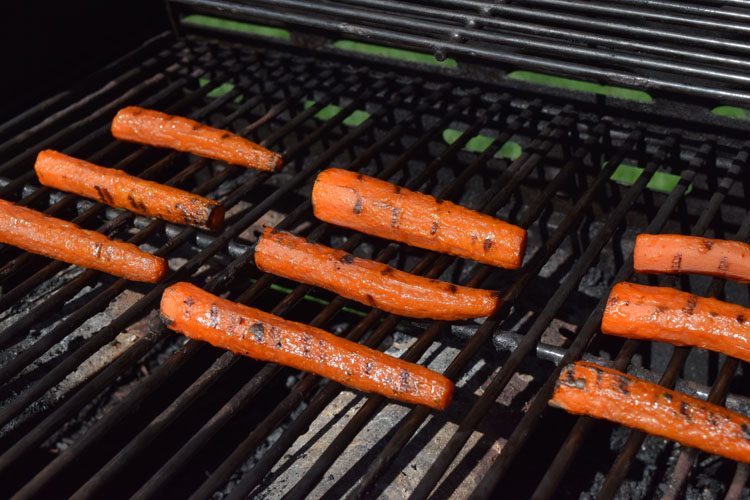 Yield
Number of servings: 8
Serving size: 1 ''hot-dog''
Ingredients
Marinade
3 Tbsp (45 ml) vinegar
¾ cup (175 ml) water
¼ tsp (1 ml) de salt
2 tsp (30 ml) sesame oil
1/3 cup (75 ml) soy sauce
1 clove of garlic, minced
¾ tsp (4 ml) liquid smoke
Preparation
In a pot, place the whole carrots with water. Once the water is boiling, cook for about 12 minutes. Carrots should be al-dente.
To stop the cooking, put the carrots in cold water.
During cooking, mix together the ingredients for the marinade and place it in an airtight container.
Once cooked, place the cooled carrots in the marinade. Refrigerate for at least 24 hours.
Cook on the BBQ or in a pan and serve in a low protein bread with your favorite toppings!
Adapted from: http://www.cleaneatingveggiegirl.com/2013/07/02/vegan-carrot-hot-dogs/
* Only the nutritional value of carrots was calculated as the marinade will not provide a significant amount of protein.
Nutritional facts
Energy

25 kcal

Protein

0.6 g

PHE

37 mg

TYR

26 mg

LEU

62 mg

VAL

42 mg

ILE

47 mg

MET

12 mg

LYS

62 mg
Energy

200 kcal

Protein

4.5 g

PHE

298 mg

TYR

210 mg

LEU

498 mg

VAL

337 mg

ILE

376 mg

MET

98 mg

LYS

493 mg
© Genevieve Lafrance 2023