Categories
Quick golden cake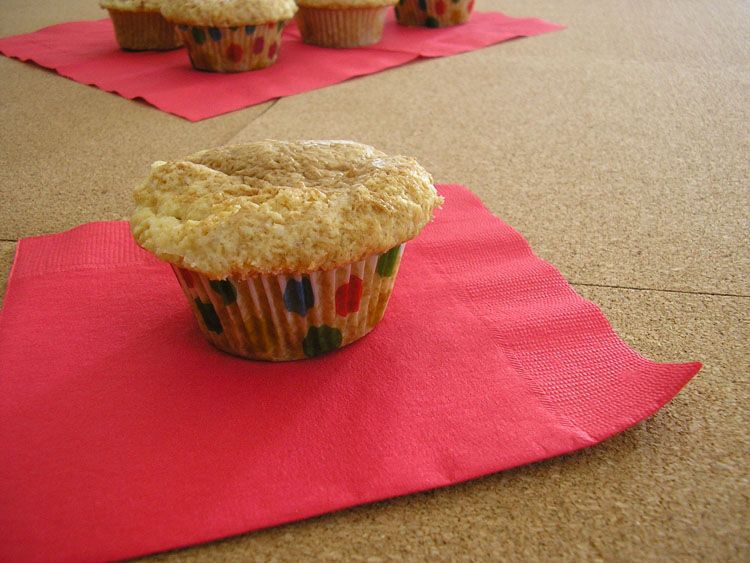 Yield
Number of servings: 6
Serving size: 1 cupcake
Ingredients
¼ cup (60 ml) butter, softened
¼ cup (60 ml) sugar
½ tsp (2.5 ml) vanilla extract
1 ½ Tbsp (22,5 ml) Country Sunrise Egg substitute (0951)
1/3 cup + 2 tbsp (105 ml) water
1 cup (250 ml) MixQuick from Cambrooke foods (2302)
Preparation
Preheat oven to 350 F.
In a large bowl, cream together butter and sugar. Add vanilla and egg substitute. Mix well. Add water and mix well. Add MixQuick and mix again.
Pour into 6 greased muffin tins.
Bake for 20 minutes or until a toothpick inserted comes out clean.
Serve with strawberry compote with balsamic vinegar.
Nutritional facts
Energy

174 kcal

Protein

0.1 g

PHE

6 mg

TYR

5 mg

LEU

11 mg

VAL

8 mg

ILE

6 mg

MET

3 mg

LYS

10 mg
Energy

1041 kcal

Protein

0.7 g

PHE

35 mg

TYR

30 mg

LEU

65 mg

VAL

48 mg

ILE

38 mg

MET

16 mg

LYS

63 mg
© Genevieve Lafrance 2023