Categories
Cookie bowl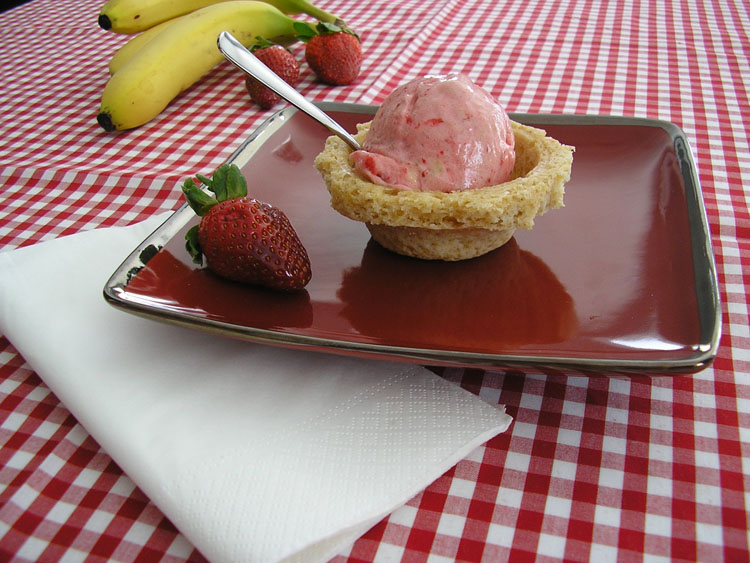 Yield
Number of servings: 8
Serving size: 1 bowl
Ingredients
1 box of Maddy's sugar cookie mix (1328)
½ cup (125 ml) margarine
¼ cup (60 ml) water

Preparation
Preheat oven to 375 F.
In a large bowl, mix together all ingredients.
Separate into 8 equal servings.
Take a muffin pan and return to see the bottom of the mold. Take a serving of cookie dough and cover the mold, ensuring that there are no holes in the dough. Use the 4 corners only. Do not put more than 4 bowls per muffin tray, because the dough spreads during cooking.
Cook for 15 minutes.
Nutritional facts
Energy

284 kcal

Protein

0.2 g

PHE

9 mg

TYR

6 mg

LEU

16 mg

VAL

14 mg

ILE

12 mg

MET

3 mg

LYS

10 mg
Energy

2273 kcal

Protein

2 g

PHE

69 mg

TYR

45 mg

LEU

130 mg

VAL

115 mg

ILE

96 mg

MET

22 mg

LYS

78 mg
© Genevieve Lafrance 2023