Categories
Cobbler in a mug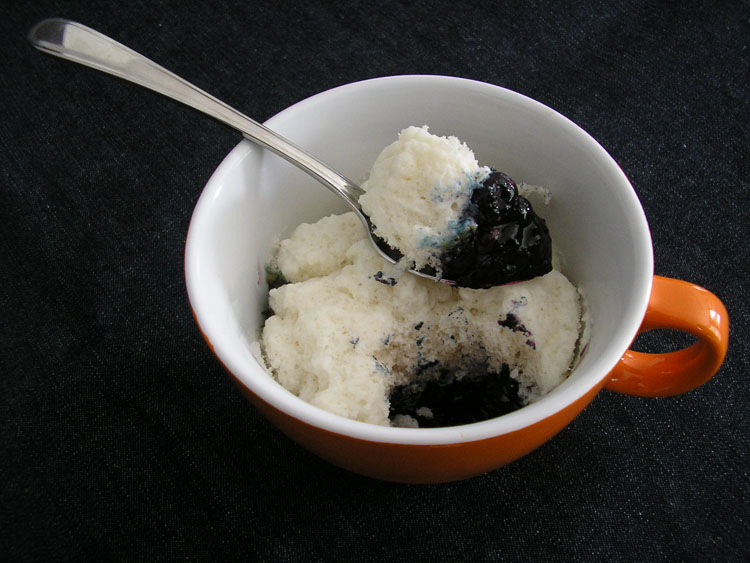 Yield
Number of servings: 1
Serving size: approx. 1 cup (250 ml)
Ingredients
½ cup (125 ml) frozen blueberries
1 tsp (5 ml) sugar
¼ cup (60 ml) Mix Quick from Cambrooke foods (2302)
1 tsp (5 ml) sugar
1 Tbsp (15 ml) unsweetened flax milk
Preparation
Put the blueberries and 1 tsp of sugar in a mug.
In a small bowl, mix together the quick mix, sugar and flax milk.
Put the mix over the blueberries in the mug.
Cook in the microwave on high for 90 to 120 seconds.
Note: For a similar nutritional value, you can replace the blueberries with strawberries, mango or canned fruit salad. Don't over cook!