Cheddar slices - Earth Island
Cheddar slices - Earth Island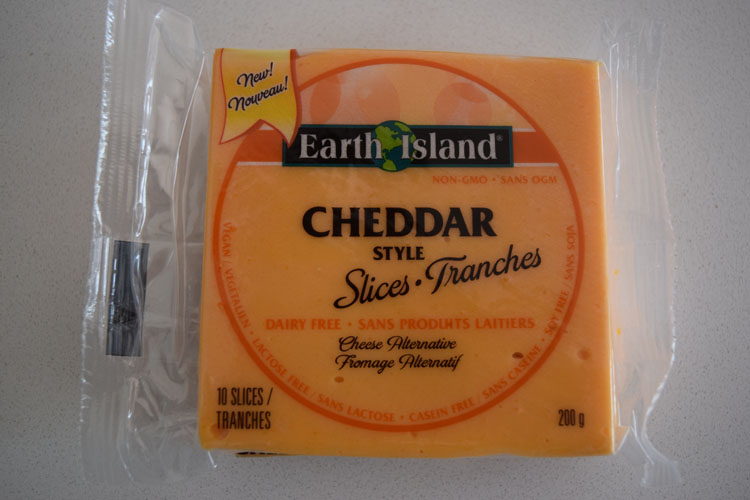 Description
A cheese substitute that melts!
Ingredients
Filtered water, coconut oil, modified food starch, potato starch, sea salt, natural flavor (plant sources), olive extract, paprika extract and beta-carotene for colour.
Where to find
Health food stores : Supermarché Avril, Coop d'Alentour (Sherbrooke), La Moisson (Blainville), Go Antidote (online store).
Price
6,49$
Additional information
THe company estimate the protein content for 100 g of cheese : 0,022 g protein.
Nutrition Facts
for 1 slice (20 g)

Amount

% Daily Value

Calories 60

Fat 4.5 g

7 %

Saturated 4 g
+Trans 0 g

20 %

Cholesterol 0 mg

Sodium 180 mg

8 %

Carbohydrate 4 g

1 %

Fibre 0 g

0 %

Sugars 0 g

Protein 0 g

Vitamin A

0 %

Vitamin C

0 %

Calcium

0 %

Iron

0 %
© Genevieve Lafrance 2023