Better than cream cheese - Toffuti
Better than cream cheese - Toffuti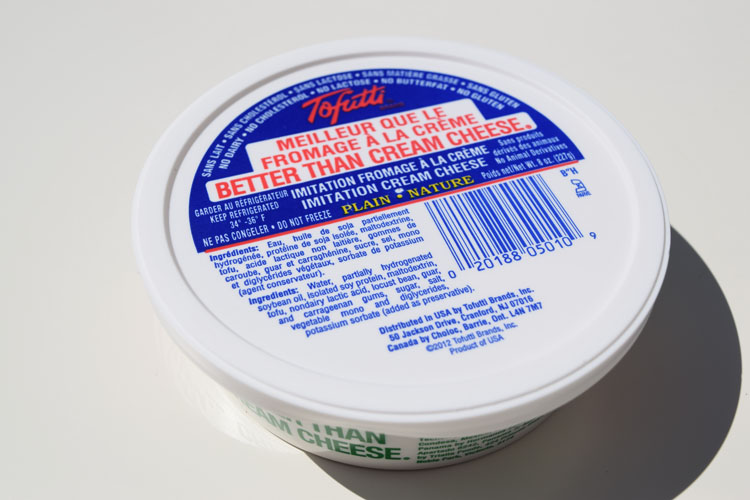 Description
A cream cheese imitation that contains half the protein compared to the original product.
Ingredients
Water, partially hydrogenated soybean oil, isolate soy protein, maltodextrin, tofu, nondairy lactic acid, locust bean, guar, and carragheenan gums, sugar, salt, vegetable mono and diglycerides, potassium sorbate *added as preservative).
Where to find
Avril supermarché, Solution Saveur Santé
Price
5.00$
Additional information
A trans fat free version is available in the united states...
Nutrition Facts
per 2 Tbsp (30 g)

Amount

% Daily Value

Calories 80

Fat 5 g

8 %

Saturated 2 g
+Trans 2 g

10 %

Cholesterol 0 mg

Sodium 120 mg

5 %

Carbohydrate 2 g

0 %

Fibre 0 g

0 %

Sugars 0 g

Protein 1 g

Vitamin A

0 %

Vitamin C

0 %

Calcium

0 %

Iron

0 %
© Genevieve Lafrance 2022